In your 40s and 50s, you may feel or might have felt that your hair is dryer and less manageable than it was when you were younger. It is dry hair during menopause.
 The secretion decrease of female hormones
Menopause and hair are closely related. Estrogen is a type of female hormones responsible for hair growth and maintenance. Most people in their late 20s, when female hormone secretion peaks, are in good hair condition. Hair bounce and volume are also sufficient. In your 30s, female hormones decrease gradually, and dry hair. Dry hair during menopause tends to absorb moisture and get frizzy in humidity.
When you reach menopause in your 40s and 50s, the female hormone secretion drops sharply, and the quality of your hair declines, such as loss of firmness and stiffness, hair thinning, and dryness. This trend becomes more noticeable, and, in addition, the hair may get thinner.
Life style and dry hair during menopause
Unhealthy lifestyle habits can disrupt the balance of female hormones. So the first thing you should do is review your lifestyle and keep it better.
Sleeping well, eating a well-balanced diet, and avoiding stress are essential. I also recommend taking foods to balance your hormones. In Japan, it is common sense that fermented soy food helps balance hormones. They usually take it as miso soup.
Hair care items for your age
Scalp condition change with age
In addition, the scalp environment changes with age, so please review your hair care items and use hair care products that suit your scalp.
You may suffer from hair getting frizzy, hair loss, and thinning hair as you age. Even though your hair is naturally straight, it can become frizzy as you age because the loss of estrogen causes the loss of hair elasticity and bounce. But the scalp condition change is also a critical cause. The sagging scalp distorts pores, and damage such as perms and hair coloring accumulates.
Also, although the timing differs from person to person, some people suffer from thinning hair due to increased hair loss due to decreased female hormone secretion and dry scalp.
Pick hair care items in line with your issues.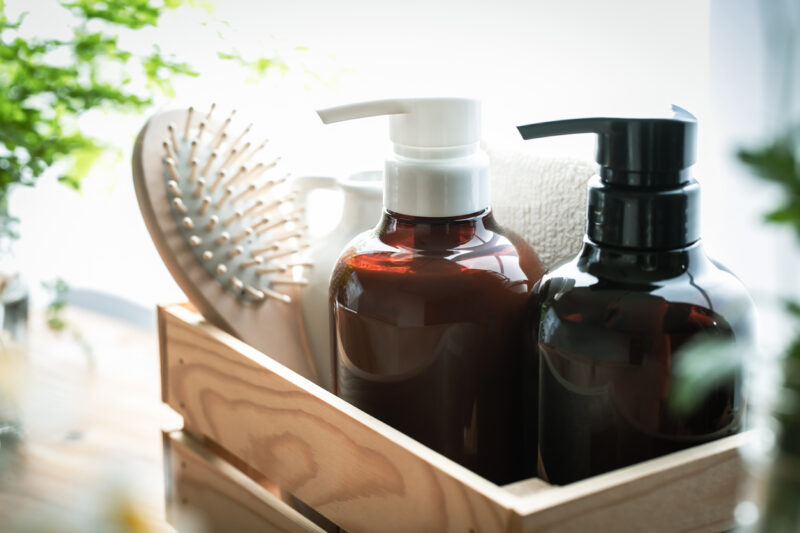 Both issues, the deteriorated hair condition and hair loss, will make you look old if left untreated. Let's start hair care in line with the condition of your age including the dry hair during menopause.
Cover up the lack of volume in your hair with a styling product that gives luster and manageability to unfamiliar, acquired curly hair.
Two characteristics of hair quality changes with aging are loss of bounce and dry hair during menopause. It is vital to use hair care items that give strength and elasticity to weakened hair and moisturize to prevent dryness.
Some recommendations
For those who have started worrying about changes in hair quality due to aging, we will introduce two hair care products that you can easily continue daily to improve lost hair bounce and dry hair during menopause.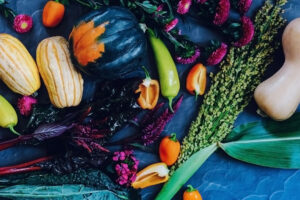 Shampoo and treatment are the most familiar and everyday hair care items. When hair quality changes due to aging, the shampoo, and conditioner you have used since you were younger may no longer suit you.
The detergency of shampoo varies depending on the type of surfactant contained.
Suppose your hair is getting weaker and thinner as you get older. In that case, we recommend using a product with a mild detergency that leaves a moderate amount of sebum to maintain moisture on the scalp, which tends to dry out.
Specifically, we recommend you an amino acid-based or betaine-based shampoo.
The conditioner used together may include keratin, a protein that makes up most of the hair, and hematin, which combines with keratin to repair the hair and adjust the texture, giving the hair firmness and elasticity.
Help balance your hormones with a natural supplement
Japanese staple, Miso, fermented soybean paste, helps Japanese women to balance their hormones in menopause. When it's not easy outside Japan, we recommend to take it by a natural supplement.
Juveriente®'s Effisoy, launched in 2016, based on fermented soy bean germ extract has been loved as a natural menopause relief since its launching in 2016. It has gained reputation as a menopause supplement. In addition, it also has high anti-oxidant power coming from fermented soy. Isoflavone aglycone contained in Effisoy® has about 1,000 times of anti-oxidant potency than standard isoflavones. 
Its primary function is to boost the weakened synthesis of a hormone precursor, DHEA. It's safe as it only heals the natural synthesis function. The hormone boost doesn't provide the only relief from menopausal symptoms. But, it also supports various aging issues including hair quality deterioration. It is not limited only for menopause women, but also after menopause or older. 
Here are some of the real product reviews in our Amazon shop.
"Restful sleep finally!!", "I Am Now Free of Hot Flashes!!", "Lifesaver"