Introduction: Do you ever experience unexplained fatigue, dizziness, or difficulty concentrating? These could be signs of an autonomic nerve imbalance. In this article, we will explore the causes, symptoms, and solutions for this lesser-known medical condition.
By understanding the workings of our autonomic nervous system and learning how to maintain its balance, we can improve our overall well-being and lead healthier lives. Read on to discover if you might be affected by an autonomic nerve imbalance and what you can do about it.
Overview of Autonomic Nerve Imbalance
Autonomic nerve imbalance refers to a dysfunction of the autonomic nervous system, which is responsible for regulating involuntary functions such as digestion, circulation, and respiration. This imbalance typically occurs when the sympathetic (stress response) and parasympathetic (relaxation response) branches of the system become dysregulated.
Symptoms of autonomic nerve imbalance may include headaches, anxiety, digestive issues, insomnia, and fatigue. Causes can range from chronic stress to underlying medical conditions. Managing this imbalance often involves addressing the root cause and incorporating stress reduction techniques, such as meditation, exercise, and proper rest.
Causes of Autonomic Nerve Imbalance
There can be a variety of factors contributing to autonomic nerve imbalance, ranging from physiological to psychological stressors. This paragraph will explore the various potential causes of autonomic nerve imbalance, helping to provide an understanding of the factors that may disrupt the delicate balance of this crucial bodily system.
Understanding these causes can pave the way for developing effective treatment and prevention strategies for those affected by autonomic nerve imbalance.
Physical Stress and Autonomic Imbalance
One of the major causes of autonomic nerve imbalance is physical stress.
Physical stress can arise from various factors such as excessive exercise, lack of sleep, poor diet, and injury. These factors can cause the sympathetic nervous system (responsible for the fight or flight response) to become overactive, leading to an imbalance with the parasympathetic nervous system (responsible for rest and recovery). This imbalance in the autonomic nervous system can result in various symptoms such as fatigue, dizziness, rapid heartbeat, difficulty in breathing, and gastrointestinal issues.
Emotional Stress and its Effects on Nerves
Emotional stress is a significant cause of autonomic nerve imbalance, which occurs when the autonomic nervous system (ANS) is unable to maintain optimal functioning. The ANS is responsible for regulating involuntary body functions like heartbeat, blood pressure, digestion, and temperature control, and is composed of two branches: the sympathetic (fight-or-flight) and parasympathetic (rest-and-digest) nervous systems.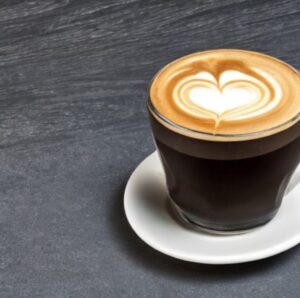 Prolonged emotional stress can disrupt the balance between these two systems, leading to a variety of physical and mental health issues. When individuals experience chronic stress, the sympathetic nervous system becomes overactive, leading to elevated stress hormone levels such as cortisol and adrenaline. This overactivity can result in symptoms like increased heart rate, blood pressure, muscle tension, and digestive issues.
Conversely, the parasympathetic nervous system's function is diminished during chronic stress, hampering its ability to restore balance to the body and promote relaxation. This imbalance can lead to sleep disturbances, anxiety, depression, and weakened immune response.
Taking steps to manage emotional stress and maintain a healthy balance between the sympathetic and parasympathetic nervous systems can improve overall wellbeing and counter the effects of autonomic nerve imbalance.
Autonomic Imbalance in Perimenopause
Perimenopause, the period leading up to menopause where a woman's hormone levels begin to fluctuate, can be a contributing factor to autonomic nerve imbalance. During perimenopause, levels of estrogen and progesterone can drop significantly, affecting the body's regulatory processes and potentially impacting the ANS.
There are several factors that can cause autonomic nerve imbalance during perimenopause. Hormonal fluctuations can lead to vasomotor symptoms, such as hot flashes and night sweats, which may disrupt the ANS's function and result in imbalances. Sleep disturbances, common during perimenopause, can also contribute to autonomic nerve dysfunctions, as adequate sleep is crucial for maintaining a healthy nervous system. Additionally, stress and anxiety experienced during this transitional period can exacerbate autonomic dysfunction.
Chronic Illnesses and Nerve Imbalance
Some common chronic conditions that contribute to autonomic nerve imbalance are diabetes mellitus, multiple sclerosis, Parkinson's disease, and autoimmune disorders such as lupus or Sjögren's syndrome.
Signs and Symptoms of Autonomic Nerve Imbalance
Common Physical Symptoms
Common physical symptoms of autonomic nerve imbalance include:
1. Dizziness or lightheadedness upon standing (orthostatic hypotension)
2. Rapid or irregular heartbeat (palpitations)
3. Chronic fatigue and exhaustion
4. Sweating abnormalities – either excessive sweating (hyperhidrosis) or lack of perspiration (anhidrosis)
5. Digestive issues – constipation, diarrhea, bloating, nausea, or gastroesophageal reflux
6. Temperature regulation problems, leading to cold or heat intolerance
7. Bladder dysfunction – difficulty emptying the bladder or urinary incontinence
8. Sexual dysfunction – erectile dysfunction in men or difficulties achieving arousal in women
9. Sleep disorders, such as insomnia or sleep apnea
10. Difficulty adjusting to bright lights or sudden changes in lighting
These symptoms can be mild or severe, and they may fluctuate over time. It's crucial to consult a healthcare professional for proper diagnosis and treatment if you suspect autonomic nerve imbalance.
Emotional Signs of Imbalance
Autonomic nerve imbalance can manifest various emotional signs and symptoms, which may include:
1. Anxiety: Individuals with autonomic imbalance may experience heightened anxiety, leading to frequent episodes of unwarranted worry, panic attacks, or persistent feelings of fear.
2. Mood swings: Autonomic imbalance can lead to rapid and unpredictable shifts in mood, causing people to feel irritable, angry, or depressed without a clear cause.
3. Memory problems: Impaired concentration and difficulty remembering or retaining information are potential symptoms of autonomic nerve imbalance.
4. Sleep disturbances: Insomnia, restless sleep, or difficulty in maintaining a regular sleep pattern are common issues faced by individuals with an autonomic nerve imbalance.
5. Fatigue: Persistent exhaustion or lack of energy may be a sign of an underlying autonomic imbalance, impacting daily activities and overall quality of life.
6. Stress intolerance: People with autonomic imbalance may be sensitive to stress, responding with exaggerated emotional or physical symptoms that further exacerbate the imbalance.
Long-term Effects on Health
Long-term effects of autonomic nerve imbalance can be detrimental to overall health. Prolonged imbalance may lead to chronic fatigue, poor sleep quality, increased risk of cardiovascular issues, gastrointestinal disorders, and reduced ability to cope with stress. Additionally, it can impact mental health, leading to anxiety and depression.
Treatment and Management for Autonomic Nerve Imbalance
Lifestyle Changes for Autonomic Balance
Treatment and management for autonomic nerve imbalance often involve adopting healthier lifestyle habits to restore balance within the autonomic nervous system (ANS). Here are some steps you can take to achieve autonomic balance:
1. Exercise regularly: Moderate physical activity for at least 30 minutes most days of the week can help improve ANS function.
2. Prioritize sleep: Maintain a consistent sleep schedule and ensure you get 7-9 hours of quality sleep each night.
3. Manage stress: Engaging in relaxation techniques like deep breathing, meditation, or yoga can help reduce stress and improve autonomic balance.
4. Eat a balanced diet: Consume a variety of fruits, vegetables, lean proteins, and whole grains to provide the body with essential nutrients for optimal functioning.
5. Stay hydrated: Drink plenty of water throughout the day to support overall health and ANS function.
6. Limit alcohol and caffeine: Excessive consumption of alcohol and caffeine can negatively affect the ANS, so try to reduce intake or eliminate them from your diet.
7. Quit smoking: Smoking negatively impacts ANS function, so quitting can improve overall health and restore balance to the system.
8. Monitor and manage underlying medical conditions: If you have a chronic condition that affects the ANS, such as diabetes, work closely with your healthcare provider to manage your condition in order to maintain a balanced ANS.
By adopting these lifestyle changes, you can help support a healthy and balanced autonomic nervous system, which in turn can lead to improved overall health and wellbeing.
Medical Treatments and Therapies
Treatment and management for autonomic nerve imbalance often aim to address the underlying cause and alleviate symptoms. Medical treatments may include medications such as anticholinergic drugs to reduce excessive sweating, alpha-adrenergic agonists to raise blood pressure, and fludrocortisone to retain salt and water in the body.
Non-pharmacological therapies, such as biofeedback, may help patients control their symptoms by teaching them to consciously regulate their autonomic responses. It is crucial to work closely with a healthcare professional to create a tailored treatment plan for each individual case.
Balance your hormone with a natural supplement from Japan.
Juveriente®'s Effisoy, launched in 2016, based on fermented soy bean germ extract has been loved as a natural menopause relief since its launching in 2016. 
Its primary function is to boost the weakened synthesis of a hormone precursor, DHEA. It helps the precursor, DHEA, and then help men and women respectively in line with their natural systems. The hormone boost doesn't provide the only relief from menopausal symptoms including insomnia by regulating the heathy hormone balance but general aging issues. It is not limited only for menopause people, but also after menopause or older. 
Here are some of the real product reviews in our Amazon shop.
"Restful sleep finally!!", "I Am Now Free of Hot Flashes!!", "Lifesaver"