Since 2016, Juveriente® Bone Strength Complex
We, Juveriente®, launched our natural bone health supplement, "Bone Strength Complex" in 2016 to bring international women the bone therapy essence from a Japanese popular fruit, Satsuma mandarin orange. Today we introduce you some of the bone strength supplement reviews posted to our Amazon shop.
The effect is apparent from the clinical report and cohort study and the source fruit is popular in Japan and China. In addition, the extract powder contained in the Bone Strength Complex, called "Beta Cryptoxanthine" as the branded natural food ingredient, is made by one of the Japanese enterprise manufacturer and the quality is highly reliable.
Regardless of such ideal bases, there had been no supplement brands to introduce this wonderful and natural bone health extract. We believed it will surely help those who want natural therapy for their bone health concerns and be happy to have received a lot of happy voices since 2016. 
Actual happy reviews in our Amazon shop
---
Bone strength supplement review 1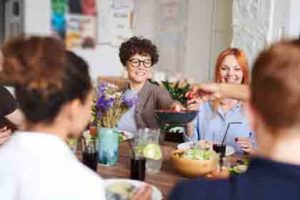 I have been taking Juveriente Bone Strength Complex for two years. I was waiting for my bone density test this year to write a review.

My bone density test results improved.

I was diagnosed with Osteoporosis two years ago.

The prescription medications for Osteoporosis have too many side affects and I was looking for a good alternative.

I am proud to report this product works and has no side affects. The gel capsules are easy to swallow.
---
Bone strength supplement review 2
Juveriente Bone Strength Complex was highly recommended by a friend of mine who eliminated her osteopenia in just a few months. She had it very well documented with bone density tests. I am at my fourth month of trial. I suffered a fracture of the femur last year, had a hip replacement and am still monitored with x-rays every few months.
There appears to be new bone growth according to my doctor. I am happy and will continue using it.
---
Bone supplement review 3
I had been diagnosed with osteopenia in my hips several years ago and had been taking calcium/magnesium supplements with little effect.
I have now been taking Bone Strength Complex for 4 months and the results from my recent scan show perfectly normal bones, no more osteopenia!
I had not really changed my diet or started exercising more, so it must be the Bone Strength Complex. I would definitely recommend this.
---
Bone supplement review 4
Slowly increased my osteoporosis testing score
---
Now, it may be your turn to embark on a natural health journey with Juveriente® Bone Strength Complex!
---
The natural bone strength complex made from Satsuma mandarin orange
The main functional ingredient is simply an extract of a Japanese popular citrus fruit!! Needless to say, it is better to try a natural food before jumping to strong medicines.
This product also contain necessary vitamins for bone health. If you like to try multi-vitamin supplement, how about adding the natural bone therapy fruit extract with Juveriente® Bone Strength Complex?
Please learn details in our product page.