How to improve blood vessels naturally for your healthy life expectancy
Watch out for rust and burns in your body
Last year, centenarians reached and exceeded 90,000 in the USA and Japan. (Surprising to see the number of centenarians per population in Japan!!.) When this happens, how to extend the "healthy life expectancy" that allows people to eat, bathe, and go out on their own in daily life becomes a significant issue. A doctor of anti-aging medicine claims "How to improve blood vessels naturally is crucial." The key is your body's oxidation (rust) and saccharification (burn).
Aging agents
Pay attention to rust and burns in your body
As a 17th-century English physician already said, "People age along with their blood vessels," the susceptibility of blood vessels to aging has long been known. Professor Michiya Igase of Ehime University School of Medicine (anti-aging medicine) says, "To live a healthy old age, keep your blood vessels young that deliver nutrients and oxygen to every corner of your body. In pursuit of how to improve blood vessels naturally, pay attention to rust and burns in your body. ," he emphasizes.
Rust: reactive oxygen or oxidation
Rust is the corrosion of metal caused by the redox reaction of oxygen and water. In the body, "reactive oxygen," which is unstable and highly toxic, damages DNA, causes cancer, and ages blood vessels and other tissues. It is also known as "oxidation."
Burns: Saccharification
Charred proteins are "advanced glycation end products" (AGEs) degraded by binding sugars. It is the "burns," or saccharification. In recent years, it has begun to attract attention as the leading cause of aging, such as wrinkles and spots in the skin, arteriosclerosis in the blood vessels, osteoporosis in the bones, and dementia in the brain.
Antioxidant in food
90% of the taken oxygen is used for energy production, but about 2% of it becomes active oxygen. Many factors increase it, such as stress, lack of sleep, smoking, strenuous exercise, and overeating fried foods.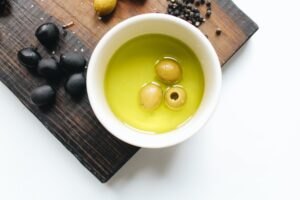 We have an enzyme (SOD) to degrade active oxygen. Still, it decreases with age, so it is essential to take antioxidant substances. Typical examples are α-hydroxy acids, abundant in pineapples, and vitamins C, E, and A.
"Olive oil and garlic are the first foods that reduce active oxygen," says Igase. The antioxidant activity of the former is 10 times that of vitamin C. Garlic is rich in vitamins C and E and activates SOD.
Behind the deliciousness
AGEs increase due to smoking, drinking alcohol, and excessive intake of carbohydrates and fats. Glucose in the blood binds to proteins and is taken in from food. "Most of it is excreted, but about 7% accumulates" (Igase)
It is produced in food through cooking. It does not increase below the boiling temperature but dramatically when cooking, such as baking or frying.
When heated, the Maillard reaction turns reducing-sugar and protein brown and generates AGEs. The caramel color of well-fried onions, coffee beans, roasted meat, cookies, and bread shows the Maillard reaction. The same is the brown color of chocolate. Be careful not to overeat this kind of food. However, charring by heating is slightly different from the Maillard reaction.
Artificial sweeteners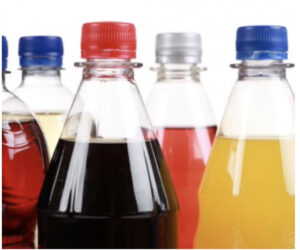 Watch out for artificial sweeteners often used in sweets and soft drinks. It produces AGEs 10 times faster than glucose. It is easy to accumulate when the blood sugar rises rapidly after eating. So it is said that a diet method, eating vegetables at first, then protein, and finally a small amount of carbohydrates, is also effective.
General health methods such as aerobic exercise and other physical activity, smoking cessation, getting enough sleep, and eating a good breakfast also mitigate or restrain the increase of AGEs.
How to improve blood vessels naturally with your daily habits
Active oxygen and AGEs are two significant factors in aging, but their countermeasures have much in common. "Aging can be prevented and treated. Improve your blood vessel health daily. It will extend your healthy life expectancy and prevent aging in other parts of your body, such as your skin and brain," Igase said.
How to improve blood vessels naturally; deal with active oxygen and advanced glycation end products
DIET
Active oxygen
1 Take Antioxidants
1.1 α-hydroxy acids
1.2 Vitamins C, E and A
1.3 Polyphenols
1.4 Catechin
1.5 β-carotene, etc.
2 Foods such as olive oil and garlic
3 Avoid fried foods
Advanced glycation end product
1. The order of meals is vegetables → protein → carbohydrates
2. Don't eat too much sugar and fat
3. Avoid Artificial Sweeteners
4. Prefer boiled or steamed foods to baked or fried foods.
5. Eat a good breakfast
OTHERS
Active oxygen
1. Quit smoking and drink less
2. Avoid stress
3. Get enough sleep
4. Avoid strenuous exercise and exercise lightly
5. Avoid UV rays
Advanced glycation end product
1. Quit smoking and drink less
2. Avoid stress
3. Get enough sleep
4. Moderate exercise centered on aerobic exercise
How to improve blood vessels naturally, with a natural supplement
Juveriente®'s Effisoy, launched in 2016, based on fermented soy bean germ extract has been loved as a natural menopause relief since its launching in 2016. While it has gained reputation as a menopause supplement, it also has high anti-oxidant power coming from fermented soy. Isoflavone aglycone contained in Effisoy® has about 1,000 times of anti-oxidant potency than standard isoflavones. 
Besides is, its primary function is to boost the weakened synthesis of a hormone precursor, DHEA. It's safe as it only heals the natural synthesis function. The hormone boost doesn't provide the only relief from menopausal symptoms. But, it also supports various aging issues and increases metabolism, which leads to weight loss. It is not limited only for menopause women, but also after menopause or older. 
Here are some of the real product reviews in our Amazon shop.
"Restful sleep finally!!", "I Am Now Free of Hot Flashes!!", "Lifesaver"