The reputation as a nature made soy menopause supplement since 2016
Most Japanese women have far easier menopause experiences than Westerners and the main reason is their diet. Their traditional habit to take miso (fermented soy paste) soup everyday is considered to take a major part of it. AglyMax® is a branded extract of fermented soy to take that benefit into supplements. We can call such supplements as nature made soy menopause supplements.
Juveriente®'s Effisoy® is the only supplement to contain AglyMax® outside Japan. Since the launch in 2016, we have received a lot of amazing reviews for this nature made soy menopause supplement in our Amazon shop. You can learn the details about it in the product page.
Today, we show you some of such fantastic product reviews in the following.
Actual reviews sent to our Amazon shop
Nature made soy menopause supplement review 1
Hot flashes reduced tremendously  by Gwen
"After 9 days of taking these my hot flashes greatly reduced from 15-20 a day to 1-3 a day ."
Nature made soy menopause supplement review 2
Does help if you're perimenopausal by Lisa
"I was recommended this product by my naturopathic physician. I started talking to her about being perimenopausal and she suggested your product. I am glad to say that I have not had any symptoms like hot flashes or night sweats; I am truly thankful."
Nature made soy menopause supplement review 3
It does work by Matt
"It does work have to give it time and take it with food. It cuts the hot flashes and night sweats way down even during the day"
Nature made soy menopause supplement review 4 from the early year
I Am Now Free of Hot Flashes!! by Sami P.
"I am 49 years old and was thrown into surgical menopause after very large cysts were found on both of my ovaries and I was forced to have a complete hysterectomy and salpingo-oophorectomy. I began having symptoms immediately which compounded my difficult recovery from surgery since I had to have a vertical incision laparotomy.
Hot flashes were so intense that I slept in just my hospital gown, no blankets and a fan pointed at me all day and night. When I came home it wasn't better. I was having flashes every 30-45 minutes. It was torture. I started watching YouTube videos about hysterectomies before my surgery so I had a frame of reference.
While watching I came across a naturopathic doctor who specializes in women's health. She had very specific suggestions for dealing with the various symptoms of menopause. For hot flashes, she recommended Effisoy. There were no reviews anywhere on the internet but I was desparate and bit the bullet.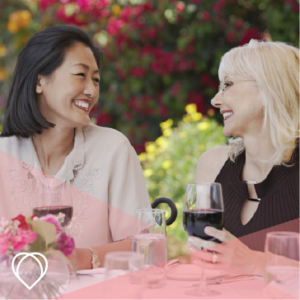 After about 2 weeks I felt like maybe the flashes were letting up but I couldn't tell. Then about 2 days ago I was watching a movie with my husband and I sprang up and said, "I haven't had one hot flash today!" I was convinced after saying it out loud I would jinx myself. Well, I'm three days now free of hot flashes. I immediately ordered another bottle of Effisoy and just got it in the mail (thank you Amazon Prime 1 day shipping!).
I would highly recommend trying this if you are suffering with hot flashes. But be patient and don't miss a day. It took nearly a whole bottle to work for me. I was 100% faithful at taking it every day just after breakfast. I won't be without it now. For those worried about the soy in this, this soy is a fermented soy germ. Not the adulterated American soy that has been the center of controversy for women's health products."
The Natural menopause supplement with excellent reviews in Amazon
Fermented foods are often hard to eat for people of other dietary cultures. But you can take the essence easily through the supplement. Effisoy is the only supplement brand to bring you fermented soy extract outside Japan. This is only natural food, and we don't call it "therapy," but it may be your answer to how to treat menopause depression naturally.