What is Natto?
Japanese Natto Food: Our recent article explored the benefits of fermented food, particularly foods like miso, and soy sauce. A deep-dive into another fermented food, natto, shows that this particular food may have many benefits that help women going through menopause. Natto, not nearly as popular as its "cousin" tofu, has been eaten in Japan for millennia. It is made of fermented soybeans, soybeans which are fermented with the bacteria bacillus subtilus. The beans are first cooked for hours before the bacteria are introduced in a temperature-controlled fermentation room. After a day or so, the beans are cooled and stored in a refrigerator for the flavor to mature.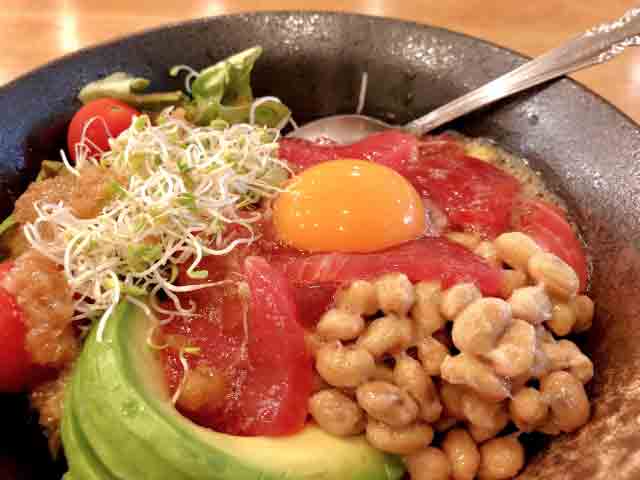 The beans develop into a slightly sticky texture, though they still look like gooey chickpeas. Some complain that the odor of natto is not the most appetizing, ranging from exercise socks to paint thinner, from ammonia to Camembert cheese, and yet, depending how it's prepared, the odor does not have to be overly pungent. It is certainly an acquired taste, but with that acquisition come all of the health benefits.
Health Benefits of Natto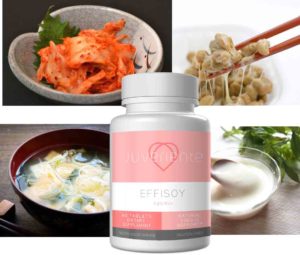 The active ingredient in Natto is nattokinase. This enzyme not only helps aid circulation, but it also works to clean out the blood vessels which reduce the risk of hypertension, stroke and heart disease. It is also strong in K2, a vitamin that helps with bone health. The ability to bolster bone strength is one of the reasons why natto should be considered by menopausal and postmenopausal women. One study of Japanese women who were postmenopausal showed that those who consumed natto regularly were less likely to develop bone density loss which helped protect them against osteoporosis. In comparison to other soy products like tofu, there was no correlation between improved bone density and consumption.
Superfood Benefits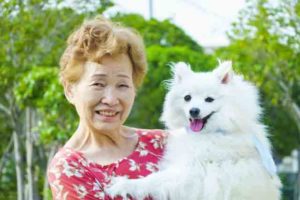 When looking at the chemical breakdown of natto, it's easy to see why it's such a superfood. Natto has no cholesterol, and also contains lots of potassium and dietary fiber, two of the elements responsible for cleaning out the arteries. Because natto is fermented, the bacteria it contains helps to clean out the gut while the enzyme nattokinase cleans out the blood vessels. Vitamins, protein, and iron are all abundant in natto as well, making it not only healthy food to consume, but a good weight loss food that is both filling and nutritious.
Natto Recipe Preparation
When making a dish with natto, there are many methods for preparation. In Japan, it is commonly served with rice and fermented vegetables. This way of serving natto is a traditional breakfast in Japan. Another way to eat natto is to whip it with a fork, making it into a sort of fluffy paste, and then use apple cider vinegar, mustard, and cultured vegetables to add more flavor. It is, as mentioned above, an acquired taste, so finding a way to prepare it that works for you and your loved ones is best.
As more evidence comes out that much of menopause is influenced by lifestyle, more so than genetics, it's important to consider healthy diet and exercise choices that can minimize any difficult symptoms of menopause. Natto is one of the foods that can best alleviate negative symptoms while working to ensure healthy flow of systems in the body.