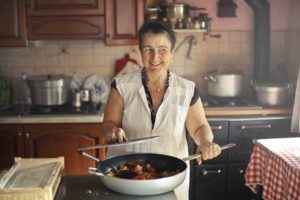 Effisoy's key ingredient, AglyMax, has already been under excellent reputation in Japan. Effisoy is also getting happy voices from the users in the USA, and more.
Listen to what others say
(The followings are just a part of all reviews. Please visit Amazon.com for all the reviews there. )
Recommended by naturopath doctor and has quality ingredients. (from an Amazon review)
Effisoy was suggested by my naturopath doctor, Dr. Melissa Gallagher, to add to my vitamin regimen. I had a bladder prolapse. I have been taking this supplement for about a year and a half and I like it a lot. It digests well and the symptoms of heaviness and leaking are way less. I believe soy has the ability to slow aging. I'm 62 and am told often that I look younger. There is controversy about soy, in general about GMO's and quality. I trust Dr. Gallagher on this. (You can find many of her videos online) She writes that it's one of her favorite products and it is good for me too.
Lifesaver (from Amazon reviews)
Oh wow. Thank you for this product. I was suffering. Suffering! After a couple of weeks most of my hot flashes and night sweats are gone. And the ones I have are no where near the intensity they were.
I would sit at my desk at work and turn my fan on and off constantly. Every five minutes or so…on, then off, then on, then off. The worst were the night sweats. Waking up every couple of hours to throw the covers off only to wake up cold, put them back on and then repeat the process. I get up very early and work two jobs and this was really starting to wear on me.
After two weeks I have seen so much improvement and the only change I have made is taking Effisoy.
Everyone's body is different and I do not know if this will work for you, but I believe it is worth the price of one bottle to see if it works for you.
I Am Now Free of Hot Flashes!! (from Amazon Product Reviews)
I am 49 years old and was thrown into surgical menopause after very large cysts were found on both of my ovaries and I was forced to have a complete hysterectomy and salpingo-oophorectomy. I began having symptoms immediately which compounded my difficult recovery from surgery since I had to have a vertical incision laparotomy. Hot flashes were so intense that I slept in just my hospital gown, no blankets and a fan pointed at me all day and night. When I came home it wasn't better. I was having flashes every 30-45 minutes. It was torture. I started watching YouTube videos about hysterectomies before my surgery so I had a frame of reference. While watching I came across a naturopathic doctor who specializes in women's health. She had very specific suggestions for dealing with the various symptoms of menopause. For hot flashes, she recommended Effisoy. There were no reviews anywhere on the internet but I was desparate and bit the bullet. After about 2 weeks I felt like maybe the flashes were letting up but I couldn't tell. Then about 2 days ago I was watching a movie with my husband and I sprang up and said, "I haven't had one hot flash today!" I was convinced after saying it out loud I would jinx myself. Well, I'm three days now free of hot flashes. I immediately ordered another bottle of Effisoy and just got it in the mail (thank you Amazon Prime 1 day shipping!). I would highly recommend trying this if you are suffering with hot flashes. But be patient and don't miss a day. It took nearly a whole bottle to work for me. I was 100% faithful at taking it every day just after breakfast. I won't be without it now. For those worried about the soy in this, this soy is a fermented soy germ. Not the adulterated American soy that has been the center of controversy for women's health products.
Best natural product (from Amazon reviews)
I have tried EVERY natural product for my hot flashes and night sweats and Effisoy is the most effective. I don't go a day without it.
Very good quality (from Amazon reviews)
Awesome it really helps
Good quality
Hot Flashes (from Amazon reviews)
I could tell a different in about a week. Hot flashes went from every 15 minutes to 1 to 4 a day. I'm loving this product.
This product works for menopause (from Amazon reviews)
This product is fantastic! It is the only supplement that has helped with menopause symptoms. I highly recommend it and have been using it for over a year now.
Definite improvement (from Amazon reviews)
Saw this product after reviewing info from Dr. Melissa. It has helped me tremendously. Hot flashes occur only minimally now (during my stress moments) Other issues have been relieved as well. We are not all the same and each person has different hormone imbalances. With that, this might not work for everyone. It does for me and I will continue with it. Going on my 5th month now.
it's seems to work (from Amazon reviews)
I really like this product. Use it for few months. It helps me offset my symptoms. The only thing that I don't like is the price.
Must-have natural supplement to alleviate symptoms related to menopause! (from Amazon reviews)
For real, it works. This product was fast-acting and quickly reduced symptoms I experienced related to peri-menopause: sleepless nights, hot flashes, profuse sweating, and irritability. Now, let's talk ingredients. Why? Well, what goes in my body really matters to me and I did a lot of research before choosing Effisoy. Besides, you're already going through enough with all the radical hormone changes and you don't need any more adverse side affects. Effisoy is comprised of 3 top quality, all natural components. The first, Maca Root Extract, is an ancient time-proven, well researched, medicinal root. Every other form of Maca I've tried was off-tasting, but Effisoy has created an easily swallowed vegetarian tablet with no after taste. And, they sure didn't scrimp on the dosage. A high potency 1,000 mg per serving. The second ingredient, DIM, is a plant based phytonutrient with super powers to help fight stress, fatigue, and low energy. Prior to taking Effisoy, I was in dire need of a daily afternoon nap and fought hard to stay wake. That late-day slump is wearing off now and I'm starting to feel more energized. The third ingredient, agly max, is a new one to me… perhaps because Effisoy is the only supplier for it in the US. Let's just say this soybean extract is the true magic of miso soup. Not only does it balance hormones it's also known for its anti-aging properties. So, anything that's going to keep me on an even emotional keel while softening my skin gets an A+++
If you purchased Effisoy in the 30 days past, please leave and share your experience from the following.