Sleep changes with age. There are some common causes of insomnia in elderly. They make older people sleep shallowly, awakening in the middle of the night and early morning awakening increase. In addition, insomnia appears when a person suffers from a mental or physical disease that interferes with sleep.
(Please also refer our another article, "How can I get myself to fall asleep?")
Sleep changes with age
As we age, our physical strength declines, we develop presbyopia, and our hair grows gray. The common causes of insomnia in elderly lie in such changes in sleep with age.
Comparison of sleep between young and old people
Older people tend to go to bed and wake up earlier than when they were younger. This is due to age-related changes in the biological clock, and not only sleep, but also many physical function rhythms that support sleep, such as blood pressure, body temperature, and hormone secretion, are brought forward. This is one of the common causes of insomnia in elderly. In this context, early morning awakening in elderly is something normal. Go to bed when you feel sleepy, and if you wake up early and can't get back to sleep, get out of bed and utilize your morning time.
In addition, sleep becomes lighter in elderly. When we see sleep EEG, deep non-REM sleep decreases, and light non-REM sleep increases. Therefore, even the urge to urinate or the slightest noise will often wake you up.
Maybe you are in bed too long?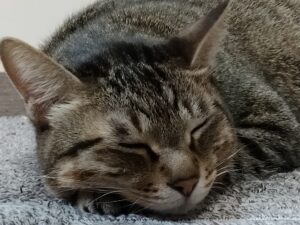 Early to bed and early to rise is OK. But don't go to bed only because you have nothing to do when you're not sleepy. It may also be one of the common causes of insomnia in elderly. It makes falling asleep worse and awakening in the middle increases. As you get older, the amount of time you can sleep gets shorter. Trying to have the same amount of sleep as when you were young is unreasonable.
It is known that older adults spend more time in bed. That is, you spend less time sleeping and more time in bed. As a result, the amount of time spent in bed without sleep increases, and the level of satisfaction with sleep decreases.
Mental and physical stresses on older people
Various stresses may make older people susceptible to insomnia. There may be mental stresses from retirement, bereavement and living alone, inactive and lackluster daily life, mental and physical diseases, and side effects of drugs to treat them, etc. There will also be physical stresses like nighttime chest tightness due to angina pectoris or myocardial infarction, frequent urination due to prostatic hyperplasia, itching due to skin pruritus, pains due to rheumatoid arthritis, and many more limitlessly. Drugs for such disorders are also common causes of insomnia in elderly.
Daily habits
In addition, lifestyle habits (lack of exercise, working night shifts, etc.) and luxury items (drinks containing caffeine and alcoholic beverages) that did not affect sleep in your youth can also cause sleep disorders now.
If you have insomnia or drowsiness, treatment starts by identifying the right cause and taking suitable measures.
Special sleep disorders
Besides all the above general issues, there are special sleep disorders that older people are prone to. They are apnea syndrome, restless legs syndrome, periodic limb movement disorder, REM sleep behavior disorder, etc. These special sleep disorders have their own treatments and cannot be cured with ordinary sleeping pills. If these sleep disorders are suspected, we recommend you consult a doctor specializing in sleep difficulties.
Sleeping pills prescribed by doctors are usually safe, so you don't need to worry too much. However, older people are more sensitive to sleeping pills than younger people (smaller doses are more effective). Their ability to excrete them from the body is weaker, and older people must use them more carefully. Sleeping pills with fewer side effects, such as dizziness, have recently been reported.
Dementia sleep problems
People with dementia, such as Alzheimer's disease, sleep more lightly than their peers, and various sleep problems can be seen. It is said that people with severe dementia cannot sleep continuously, even for a short period, such as one hour. People with dementia experience insomnia at night and naps during the day. It leads to an irregular sleep-wake rhythm and reverses day and night. In addition, a dizzying state called "delirium" often appears because it is difficult to stay awake. At times like this, they become easily agitated and sometimes aggressive due to anxiety, increasing the burden of caregiving. Some people with dementia have a phenomenon called sunset syndrome, in which abnormal behaviors such as wandering, irritation, excitement, and strange voices are conspicuous from the evening to bedtime. This is also thought to be related to abnormal sleep-wake rhythms.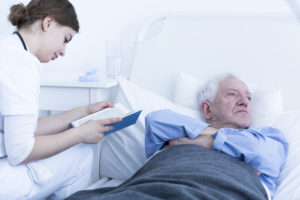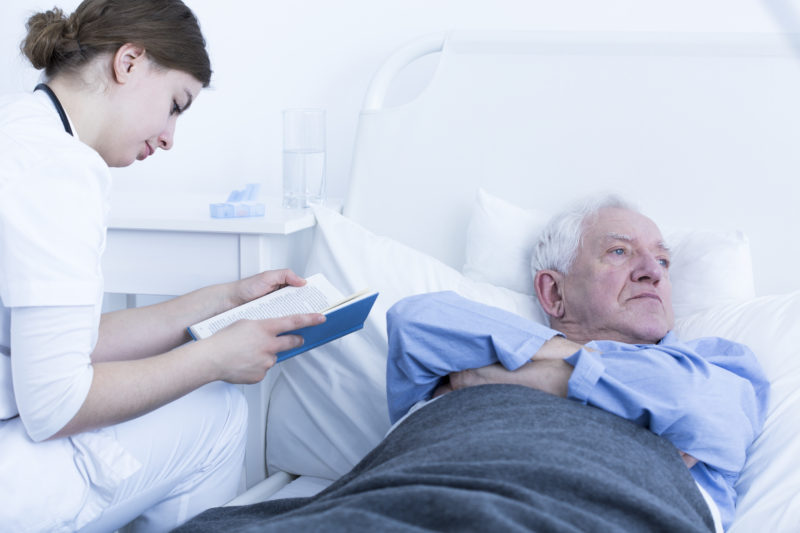 Unfortunately, no drug therapy is known to be effective for sleep disorders in dementia patients. Even if the effect appears, it is often temporary, and long-term use should be avoided. If you use such sleeping pills and sedatives excessively because they work low, too much usage can lead to severe drowsiness, aspiration, falls, broken bones, etc., resulting in a lower quality of life. As a result, an increased nursing care burden. Here are some tips for coping with sleep disorders in people with dementia: There is no immediate effect, but we recommend you to keep doing them patiently. While using these as references, please try to "provide them stimulation during the day as much as possible to wake them up," "maintain a daily rhythm with a regular routine," and "eliminate factors that interfere with nighttime sleep."
To help people with dementia sleep
Most of the following will also help to address common causes of insomnia in elderly even without dementia.
Adjust the sleeping environment (room temperature, illuminance)
Soak up the sun in the morning
Make bedtime and awakening times regularly
Arrange meal times regularly
Avoid naps/do not use the bed during the day
Physical exercise at set times (avoid more than 4 hours before going to bed)
Do not drink excessive fluids after the evening
Avoid alcohol, caffeine, and nicotine
Coping with pain adequately (often unnoticed)
Avoid taking dementia medications (cholinesterase inhibitors) Afternoon
Balance your hormone with a natural supplement for the better sleep
Juveriente®'s Effisoy, launched in 2016, based on fermented soy bean germ extract has been loved as a natural menopause relief since its launching in 2016. 
Its primary function is to boost the weakened synthesis of a hormone precursor, DHEA. It's safe as it only heals the natural synthesis function. The hormone boost doesn't provide the only relief from menopausal symptoms. But, it also supports various aging issues and increases metabolism, which leads to weight loss. It is not limited only for menopause women, but also after menopause or older. 
Here are some of the real product reviews in our Amazon shop.
"Restful sleep finally!!", "I Am Now Free of Hot Flashes!!", "Lifesaver"