When the word 'fermentation' comes to mind, one might think of alcohol, of sourdough bread, of pickles. It is a word that conjures up images of bubbliness, or strange scientific processes that can't always be understood but tend to have healthy outcomes. Fermentation has been a hot topic in American media the last few years as many folks "rediscover" the health benefits of consuming fermented foods. There are festivals and restaurants that specifically fetishize fermentation. However, like many other trends, including that of "discovering" turmeric, the benefits of fermented foods have been around for millennia, and one of the places that best exemplifies those benefits is Japan.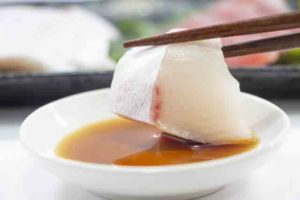 For generations, the Japanese people have utilized the healthy benefits of fermented food to aid in flavor-enhancement and digestion. Two of the most popular soy products, miso and soy sauce, are staples in most meals, including breakfast. To ferment soy properly, or to ferment most foods, a careful balance of skill and practice is necessary. Fermentation can happen with many different types of bacteria. In its most simple definition, fermentation is the harnessing of microorganisms and bacteria in food.
Since Japan is surrounded by water and enjoys a warm, humid climate throughout most of the year, fermentation began naturally and has been infused into daily practice. Some of the various fermenting agents include types of mold like aspergillus, yeast fungus, lactic acid bacteria, natto bacillus, and other fungi.
Popular Fermentation
When it comes to two of the most popular condiments in Japanese culture — miso and soy sauce — the role of fermentation cannot be underplayed. Not only does the fermentation add flavor to these condiments and to the meals, but it also aids in digestive processes, amplifies certain flavors, diminishes some of the more intense smells, and regulates the stomach and intestines. Other typical fermented foods and beverages in Japan include mirin, a sweet rice wine, fish sauces, ishiru (a sauce made from entrails and heads of squid) and Shottsuru (made from the liquid of a fermenting fish). Another example is natto, made from fermented soybeans, a health food noted for nattokinase, an enzyme that can destroy blood clots, thin blood, and improve overall circulation.
Mastering Fermentation
The process of creating these perfectly balanced fermented foods is inherited through generations. Currently, there are more than 1500 local producers of soy sauce in Japan and more than 1,000 miso makers. When the tsunami and earthquake hit in 2011, many of the businesses and corporations that had their recipes for fermentations — balances and formulas of correct bacteria—were destroyed. Just like the famous sourdough bread of San Francisco that has been made with the same starter for decades, many of the recipes for fermented soy and other products are perfectly balanced formulas that have been carried for generations. As many Americans continue to learn about the benefits of fermented food, there is much we can incorporate from the Japanese culture, as well as others, that have used this method of preserving and cooking for millennia. Our digestive systems will thank us.